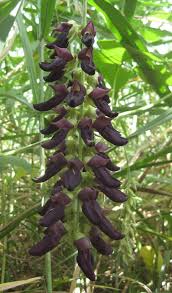 Kapikacchu is a creeping twine that grows all over India, especially in the tropical regions.
Benefits of kapikacchu: Indigestion, colic, parkinson's disease, edema, elephantiasis, facial paralysis, roundworm, fevers, nervous disorders, insanity, cholesterol, inflammation, snakebite, infertility, swelling, sore, diabetes, fights cancer, delirium, cough, colic.
Action: Anthelmintic, aphrodisiac, astringent, tonic, rejuvenative,
Scientific name: Mucuna pruriens.
Useful part: Seeds, root, legumes.
Energetics
Rasa (taste) Sweet, bitter
Vırya(energy) Hot
Vipaka (post-digestive effect)Sweet
Guna (quality) Heavy, unctuous
Dosa effect VP−, K+
Dhatu(tissue) All tissues, especially nerve, reproductive
Srotas (channel) Nervous, reproductive, digestive
Classical and common names
Ayurvedic: Aatmaguptaa, Kapikacchuu, Rshabhi, Adhigandhaa, Ajadaaa, Kacchuraa, Laanguli, Rshyaproktaa, Svaguptaa, Shyaamguptaa, Markati, Kanduraa, Kevaanch, Shuukashimbi.
English: Cowhage, Horse-eye Bean.